" Personally… If I wanted to look still good throughout and after sex then sleep on it, I would opt for K-Palette 1 day Tattoo products"
Frankly, every female who does put makeup especially eyeliner on would rather dive into bed with their makeup on after a hectic day of work, a swell time clubbing or even out for drinks. But, heck… when it comes to Sex, You really want to look sexy yet just sleep after… then waking up the next day not looking like an absolute human panda.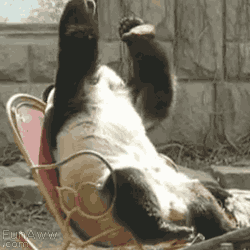 As far as Japanese brands are concern, there's always a competition among their own brands and K-Palette are consistently rated as one of the top selling in Japan. In other words, must be fucking good la right!?
Honored to attend the K-Palette workshop with some gorgeous beauty bloggers at Sasa.
Here we had Miss Noriko Imura whom btw, flew in all the way from Japan to educate us.
 

The 3 key products
K-Palette Zero Kuma Concealors: RM 44.90
This little tube comes in 3 colors that performs different things:-
Natural Beige = Coverage & Moisturizing effect all in one
For those who have tired skin due to stressful lives.
Remains skin moisture while hiding dark circles and pimples.
Yellow Beige = Conceal uneven skin tone
For those who posses uneven skin tone
Brighten up under eye area
Easy to blend, avoids cakey look around the eyes/
Orange Beige = Conceal dark circles due to poor circulation
For those who always stay in the office
Hide swollen capillaries underneath the eyes



How do you apply this? Here's a brief direction for use:

Primer/ Base Foundation > Zero Kuma > Powder Foundation
Primer/ Base Foundation > Liquid Foundation > Zero Kuma > Loose Powder.
Squeeze a small amount, you can apply the concealor directly on your eye bags then blend with fingertips using your 4th finger with a light patting motion.
K-Palette Lasting 2way Eyebrow Pen: RM59.90
This unique pen has 2 sides to its advantage, and it comes in 2 colors.
Chocolate Brown and Honey Brown.
Powder = Used at the beginning of the brows. The powder is able to cling tightly onto the skin; its gold pearl allows easy creation of soft looking flurry eyebrows.

Liquid = Used to create a define line along the edge of your eyebrows. It is also made of just the right amount of translucence that the color is deep enough conceal the areas of your eyebrows.
K-Palette Real Lasting Eyeliner 24hour WP: RM59.90
An Eyeliner that is WATERPROOF/ SWEAT PROOF/ OVERNIGHT PROOF.
It draws an incredibly delicate line and effectively ensuring a long hold, comes in 2 colors.
SB01 – Super Black, Glossy jet black color
DB01 – Deep Brown, Natural deep brown color
FACTS…..
Water-proof, smudge free resistant to water, perspiration and sebum/oil.

Easy to draw, it posses a very fine brush that easily draws an ultra thin line along the edge of the eye and an upturned line at the outer corner of the eye.

Easily removed with lukewarm water despite the long-lasting finish.
Here is the end result of the model Yukiko for the workshop.
Poisoned you enough? Good, coz… K-Palette is currently having a contest called the Amazing Eyes Contest on Facebook. All you need to do is just upload pictures of yourself with makeup on.. even if its just an eye liner. Two winners will be chosen to win fabulous prizes from K-Palette!
Its either the person who gets the most votes or the person who is vain enough to uploads heaps of pictures in the contest. So hurry up & join now because the contest ends on the 26 August 2012!
or…. you can vote for me?
You can find K-Palette products at Sasa & Watson